When any employer calls us for interview, then we should keep these things in mind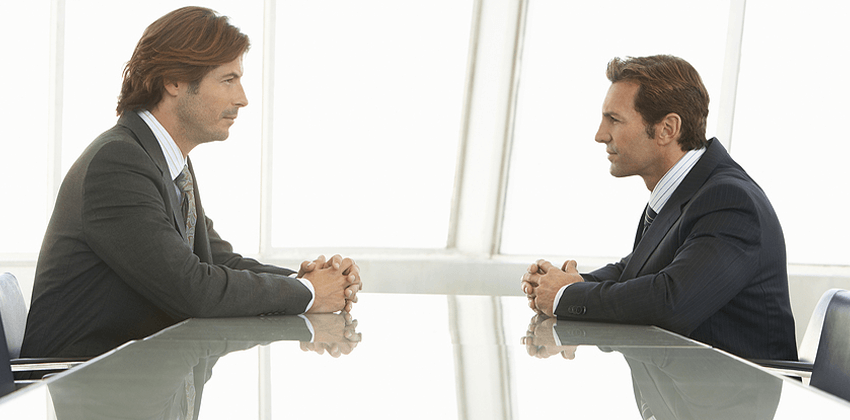 First of all we are called for interview, so whenever we give time for interview, we should try to reach at the same time because time is important for everyone.
First of all, our costumes are very important for interview, so if we go to interview, then always wear normal dress and take care that the color of our dress should not flare up too much.
On the day of the interview, we should go after saving the beard very well because a good look makes a good impression on the employer.
It is very important to take care of the time for the interview because when we are called for the interview, we should reach at the same time and keep in mind that we should never be late for the interview because if we were late. If so, then Negative Thinking is formed on the Employer and he may not even wait much for us.
Whenever you go to the interview, keep three or four copies of your resume with you and if the employer has asked to bring some other documents other than CV, then never forget to take it with you.
How to give job interview
Etiquette is very important in our life, so whenever we want to give a job interview, do not forget to greet those who will take our job interview and do not sit on the chair without saying and when the interview is over, thank them or thank them. Don't forget at all.
The biggest problem we all have during a job interview is that we get under mental stress, due to which we forget what we know about our work because of tension, so first of all, the tension is completely from our mind. should end.
The biggest reason for stress is that we think in our mind that how our job interview will be, whether we will get a job or not or whether we will be successful in the job interview or not, there are many such things that go on in the mind of all of us. Due to which we come under mental stress, which also causes our failure, so it is better to keep these things away from our mind.
Whenever we are giving a job interview, then both our hands should be on the table above and not below or somewhere else and our eyes should also be in front of the eyes of the employer because it shows that we are curious about the things of the employer and What does he want to know from us, for which we are answering and not stealing his eyes from him, which also goes a wrong signal.
Whenever we give a job interview, we use the same language in which we know how to speak, read, write, then we can keep our words in front of the employer and sometimes when we go to interview but the employer often answers the question in English only. So as far as we understand, we should answer in that language and if we are not able to answer in that language, we can tell it in our own language by saying sorry or sorry.
Sometimes it is seen that people fail in job interview because of not speaking English, then we should keep knowledge of English language along with our language.
Whenever we are giving a job interview, then listen carefully to the words of the employer and answer their questions in simple words and if you are not knowing about it, then you do not know about it by saying sorry. We can present ourselves properly.
Sometimes our job interview can be in two to three rounds also, so we should give job interview of each round correctly.
It often seems that when we are going to give a job interview, then we feel that we can get this job, such a thought should be removed from the mind, because there may be better people than us for that job profile. If we come, then we should give our job interview without any stress.
During the interview, keep your mobile or on Switch Off or Silent Mode so that there is no disturbance during the interview.
Whenever the Employer is asking us something, he should not answer us by turning around nor should we drag things for a long time, whatever we know, we should describe it in a systematic manner.
We all go for job interview, then the question of the employer remains that if we want to leave the previous company, then we should give our personal reason at any time or we want to advance our career and perhaps your company is giving such an opportunity. That's why we are eager to come to your company so that we can show our performance, we should answer such questions which have a good effect on the employer.
So if we implement these things during Job Interview then surely we can also get success, so whenever we go for Job Interview, remove the stress from our mind completely and also believe that we To give a job interview at other places,
So that even if you don't get a job here, then it doesn't matter and you will get a job somewhere, if you keep such a feeling in your mind, then surely those who try never give up and one day success will surely kiss your feet.